Combination Wastewater
Combination Air Valves perform the functions of an Air/Vacuum Valve (exhaust large quantities of air on start-up, admits air on shut-down) and Air Release Valves (release air continuously during operation) to maintain system efficiency and prevent pipeline surges.
 ASTM A126 Class B cast iron
Benefits and features
Wastewater Combination Air Valves shall be automatic float operated valves designed to exhaust large
quantities of air during the filling of a piping system and close upon liquid entry. The valve shall open during draining or if a negative pressure occurs. The valve shall also release accumulated air from a piping system while the system is in operation and under pressure. The valve shall perform the functions of both Wastewater Air Release and Wastewater Air/Vacuum Valves and furnished as a single body or dual body type as indicated on the plans.
Single body incorporates both features within one valve
More compact and economical
Dual body consists of two independent valves
Allows individual maintenance while still protecting pipeline
Wider range of sizing options
Inlets and outlets are equal to full nominal size
Available in light weight all stainless steel construction to eliminate corrosion
Unconditionally guaranteed T316 stainless steel floats
Stainless steel 316 internal trim
Exclusive high/low pressure resilient seating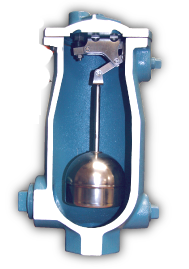 Air/Vacuum Clean Water Valves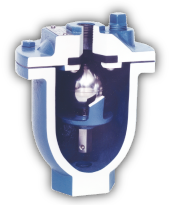 Air/Vacuum Wastewater Valves